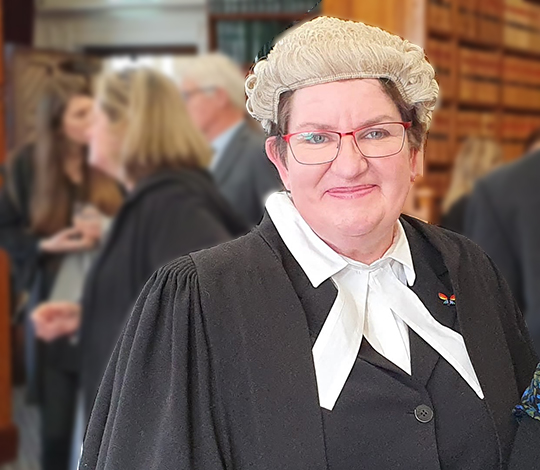 Hazel Heal
LLB, Edmund Hillary Fellow
Hazel Heal is a human rights advocate, admitted to the Bar in 2019. She narrowly survived hepatitis C when her liver began to fail in late 2015. She was told treatment was urgent and there was a new miracle cure, however this was priced out of reach at $168,000 USD.
Critically unwell, she read about FixHepC who were assisting patients to make a personal importation of generic medication. While still in the midst of treatment, and despite the stigma associated with the disease, she went public and told her story in the media to help find the tens of thousands of undiagnosed New Zealanders and the millions worldwide.
In due course, she was cured and completed her law degree at Otago University, with a focus on human rights. Her studies and voluntary work as an advocate for hep C in prisons led her to become a supporter of New Zealand's well known 'jailhouse lawyer', Arthur Taylor. She was pivotal in helping Mr Taylor finally gain release in 2019 after no less than 20 parole hearings.
In 2018, with assistance from Seed the Change | He Kākano Hāpai, she founded Hep C Action Aotearoa and launched a new global symbol, the #hepcbutterfly to raise awareness about this highly stigmatized virus. Hazel is the patient representative for hep C in her region and at New Zealand national level. She has spoken at international conferences about drug pricing and medication access. The #hepcbutterfly has been endorsed by thousands of patients, clinicians and advocates from all over the world.
Hazel has had recent articles published by the European Medical Journal and Michael West Media in Australia.
Hazel brings her legal training and an inclination for stepping in when there is injustice to her new role at Global Health New Zealand. She has also been selected as an Edmund Hillary Fellow.