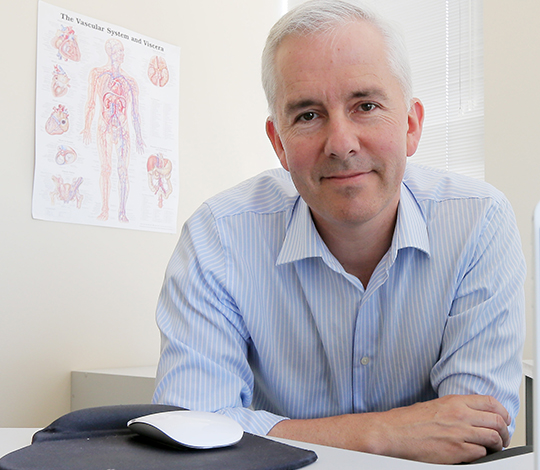 Dr James Freeman
B.Sc, MB, BS
Dr James Freeman is the founding owner of pioneering telemedicine company GP2U Telehealth in Australia. He has also founded FixHepC and FixHIV to help provide more equitable access to medications including PrEP.
As a doctor he's taken the road less travelled with a 6 year break during his medical studies during which he worked as everything from a windsurfer instructor to waiter, union laborer to stockbroker and finally for an advertising agency.
Having completed medicine he commenced training in neurosurgery which led him into Emergency Medicine. An invitation to join the dot-com boom found him working in the UK and South Africa on his first startup.
Returning to Australia after the dot-com bust, he worked as a Flying Doctor. This was his first experience that healthcare can be delivered remotely. When you have only 3 turboprop planes and a literal million square miles of territory to service you need to deliver a lot of care remotely.
After a year in the Solomon Islands (Guadalcanal) supporting the AFP and Army as an aeromedical retrieval officer he came back to Australia and continued to work as a fly-in-fly-out bush doctor servicing remote towns like Bourke and Lightning Ridge. It was here that the idea of video-based telemedicine really started to take hold although the technology was not quite up to the task and the bureaucracy to be navigated byzantine.
In 2011, changes to Australia's universal healthcare program finally provided a funding stream to support telemedicine. A scant 3 weeks notice was provided but with some agile development, a minimal viable product was put to market. That early prototype continues and, for example, delivers 90% of all the telepsychiatry in his home state of Tasmania.
FixHepC came to be when a single patient asked for help accessing the medications. That single patient became thousands with the results of the generic medications used presented at all the major liver conferences including EASL, IAS, CROI and AASLD. Bioequivalence and other related data has been published in the Lancet, the Journal of Virus Eradication and Liver International.
Dr Freeman remains an active primary care physician and practices 1/2 time supporting patients in the small rural town where he spent much of his childhood.